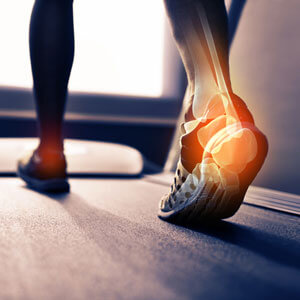 Whether you have heel pain, hip pain, plantar fasciitis or tendonitis, it's important to check your feet–the foundation of your body to see if orthotics are needed to balance your feet. At our practice, we offer Foot Levelers custom orthotics.
While you can purchase over-the-counter shoe inserts just about everywhere they aren't customized and won't last long like flexible Foot Levelers custom orthotics do.
What to Expect
At your first appointment, we measure your foot, take about 16 different measurements of different ratios between all the arches of the feet and how they collapse as you move. We then send all of the information to a lab technician who will build your custom orthotics, which are highly durable. When your orthotics are made we will have you come into the practice so we can fit them for you.
Balance Your Body & Get Relief From Back Pain
By wearing custom orthotics, you can balance your body and the load much more effectively. You also may get relief from that nagging back pain. According to a major study, wearing custom shoe orthotics can reduce chronic low back pain.
Dr. Valdez Wears Them
Growing up in Hawaii, Dr. Valdez loves being barefoot. While he advocates going barefoot when he can, all the times when he needs to wear shoes he's also wearing custom orthotics to keep his arches in shape.
Interested in getting orthotics? Contact us today to schedule an appointment!