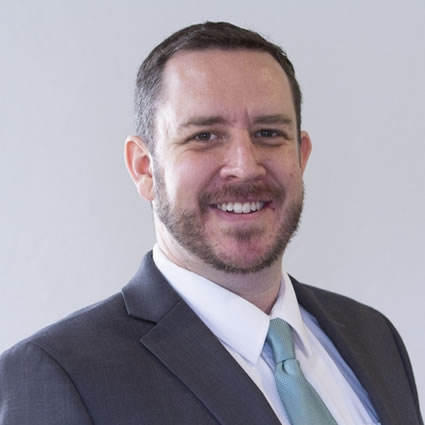 Meet Dr. Kaleb Valdez
From Corporate to Chiropractic
Surprisingly, the business world where Dr. Valdez started out. He studied archaeology, business administration and foreign languages at Eastern Arizona College. He continued his schooling in Hawaii and Israel, where he focused on international business and entrepreneurship in Middle Eastern culture. He speaks Spanish, and several other foreign languages.
Then his niece was born with Prader-Willi Syndrome (PWS), and it changed his entire life. This genetic condition results in low muscle tone. An early diagnosis and growth hormone treatment changed the outcome of her diagnosis. During Dr. Valdez's research on the syndrome, he learned that the change in muscle tone affects the formation of the spine and can result in scoliosis. Knowing nothing more than that chiropractic could help align the spine, he decided to transform his path and become a chiropractor.
A Love for Helping Others Stay Well
Dr. Valdez left his job as a lecturer in international business at a nonprofit organization. He attended graduate school in Dallas to earn a Doctor of Chiropractic, with a special interest in pediatrics. There, he learned how to work with the master system of the body, the nervous system. He has a passion for helping other families who have been affected by Prader-Willi Syndrome.
The many people Dr. Valdez has taken care of include high-performing athletes, including Olympians and professional CrossFitters and bodybuilders. Dr. Valdez served as one of the official chiropractors of a G-league basketball team in Texas. He knows that chiropractic isn't about back and neck pain, or even recovering from injury, but rather preventing downtime and optimizing your full body function. One triathlete who received care from him did so not because of pain but because she knew it would allow her to get more from her body. He enjoys helping his patients reach the highest levels of wellness and in any environment where seconds count, or minutes add up, chiropractic remains an essential ingredient of high performers.
EXPLORE OUR SERVICES
Getting the Most Out of Life
Dr. Valdez loves music and has played the piano since age 5. He sings with the Millennial Choirs and Orchestras and has performed to sold-out crowds in Carnegie Hall in New York City and Jerusalem. With a love of the outdoors, he camps, hikes, stargazes and travels. He is the oldest of five children, which became 15 when his parents blended their families, and he has five nephews and three nieces.
He is also a ghostwriter and enjoys working on books and speeches. The experiences he's had in life, including living in the South Pacific and the Middle East, help him relate to and understand the many people he sees in the office. Dr. Valdez's family has deep roots in Thatcher, and he loves serving the Gila Valley and surrounding areas.
Book Your First Appointment Today
Would you like to find out how incredible you can feel? Contact Goodman Healthcare today to discover what we can do for you!

Dr. Kaleb Valdez | (928) 348-8997